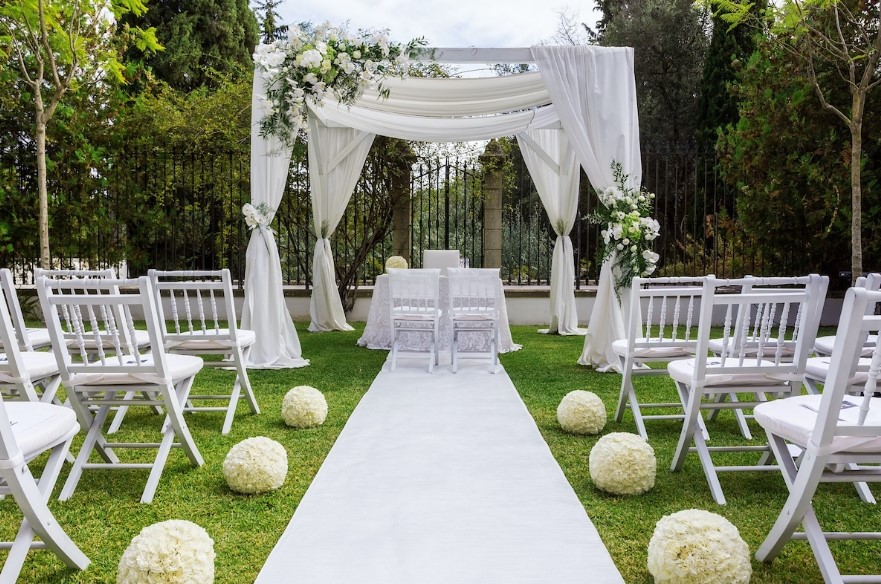 Hey there, brides-to-be! Are you planning a spring wedding and looking for the perfect venue to celebrate your special day? Today's Bride has got you covered. Here are some tips for finding the perfect wedding venue for your spring wedding.
First and foremost, think about the atmosphere you want to create. Do you want a cozy, intimate setting, or a grand and elegant affair? Think about the style and theme of your wedding, and choose a venue that reflects that.
Next, consider the location. Do you want an indoor or outdoor wedding? If you're looking for an outdoor wedding, make sure that the venue has a backup plan in case of inclement weather.
It's also important to think about the size of your wedding party and guest list. You want to make sure that your venue can accommodate your guests comfortably and that you have enough space for your wedding ceremony, reception, and any other activities you have planned.
Don't forget about the amenities. Does the venue have a dance floor, a sound system, or a kitchen for catering? Make sure that the venue has everything you need to make your wedding day as memorable and enjoyable as possible.
Another important factor is the cost. Make sure that you have a clear understanding of all the costs involved, including any additional fees, deposits, or taxes.
Lastly, don't forget to trust your instincts. When you find the right venue, you'll know it. It's important to feel a personal connection with the venue and its staff, so make sure that you choose a venue that feels right for you and your partner.
In conclusion, finding the perfect wedding venue for your spring wedding takes a little bit of time and effort, but it's well worth it in the end. By considering these factors, you can find a venue that reflects your unique style and vision, and create a beautiful and memorable wedding day that you will cherish for years to come. Happy wedding planning!
Related Posts